Rerip Line
Complete Rerip system, about 1 year old.  Installed, and started up but never ran production.
*** SOLD ***
A complete system including a new 6" HBR-6 Rerip, Double bin, conveyors (infeed, waste, outfeed).
Bin Conveyor:  This is a double bin with live bottom.  Each half of the bin has it's own independent drive with conveyor belts in the bottom of the box.  Our intent here was to be able to dump 4/4 in one side and 6/4 in the other side which would give some surge to work back and forth.  Bin dimensions are 10' wide x 8' deep x 4' high.  Side height could be increased depending on the situation.
Operator platform and infeed Conveyors:  There is a guarded operator platform where the operator stands to control the system and feed the Rerip.  The operator controls the Bin Conveyors which then dump into another horizontal transfer conveyor to feed blocks to the front of the Rerip.
Waste Conveyors:  There is a waste conveyor that Rerip edgings fall into and then transfer into a 2nd waste conveyor to remove the waste away from the system.
Outfeed Conveyors:  There are 6 trough conveyors feeding out of the Rerip that drop off in 6' increments as you move away from the Rerip.  This was elevated and designed to have boxes under the drops for the blocks to fall into.
Everything has been wired and is functional.
Price: $ 108,000         FOB:  Oregon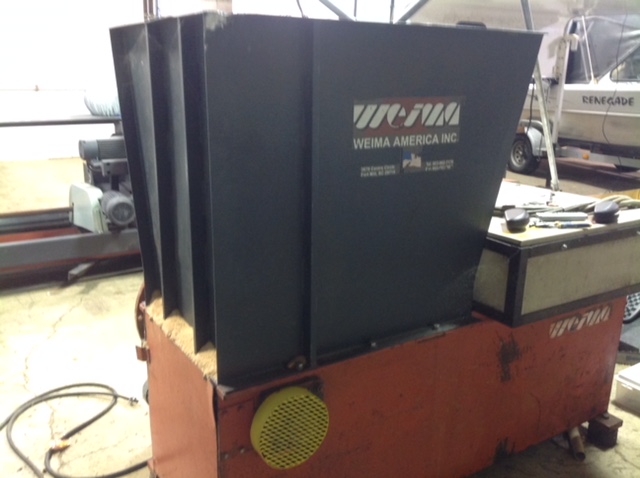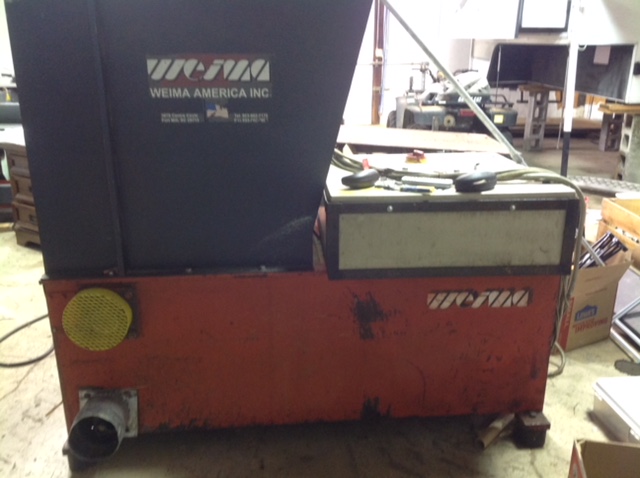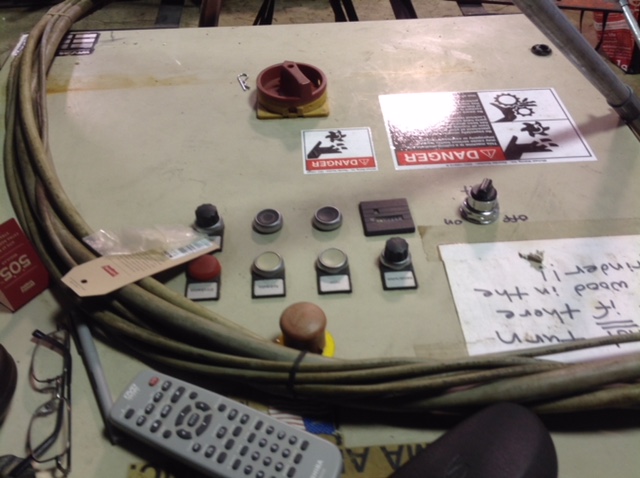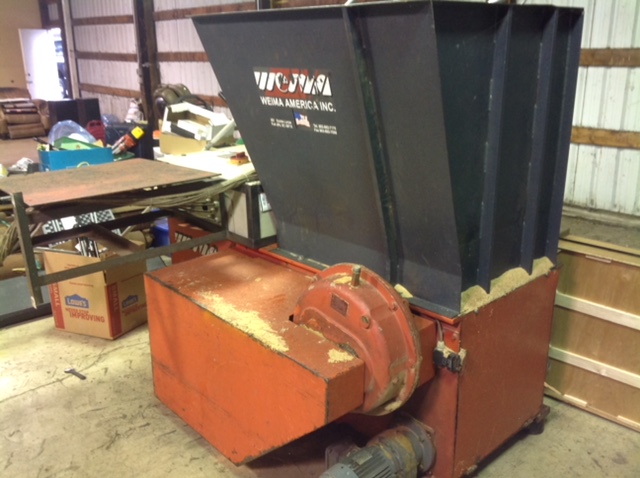 Weima Wood Grinder
Used WL-4 s/n 500-5554
25 HP main motor

7 hp hydro motor
new HD ram and yoke

newer knives

new hoses and valve

some spare parts like anvil and the uhmw rail slides, and spare timer relays

year of Mfg: apx 2005
Price: $ 10,000         FOB:  Oregon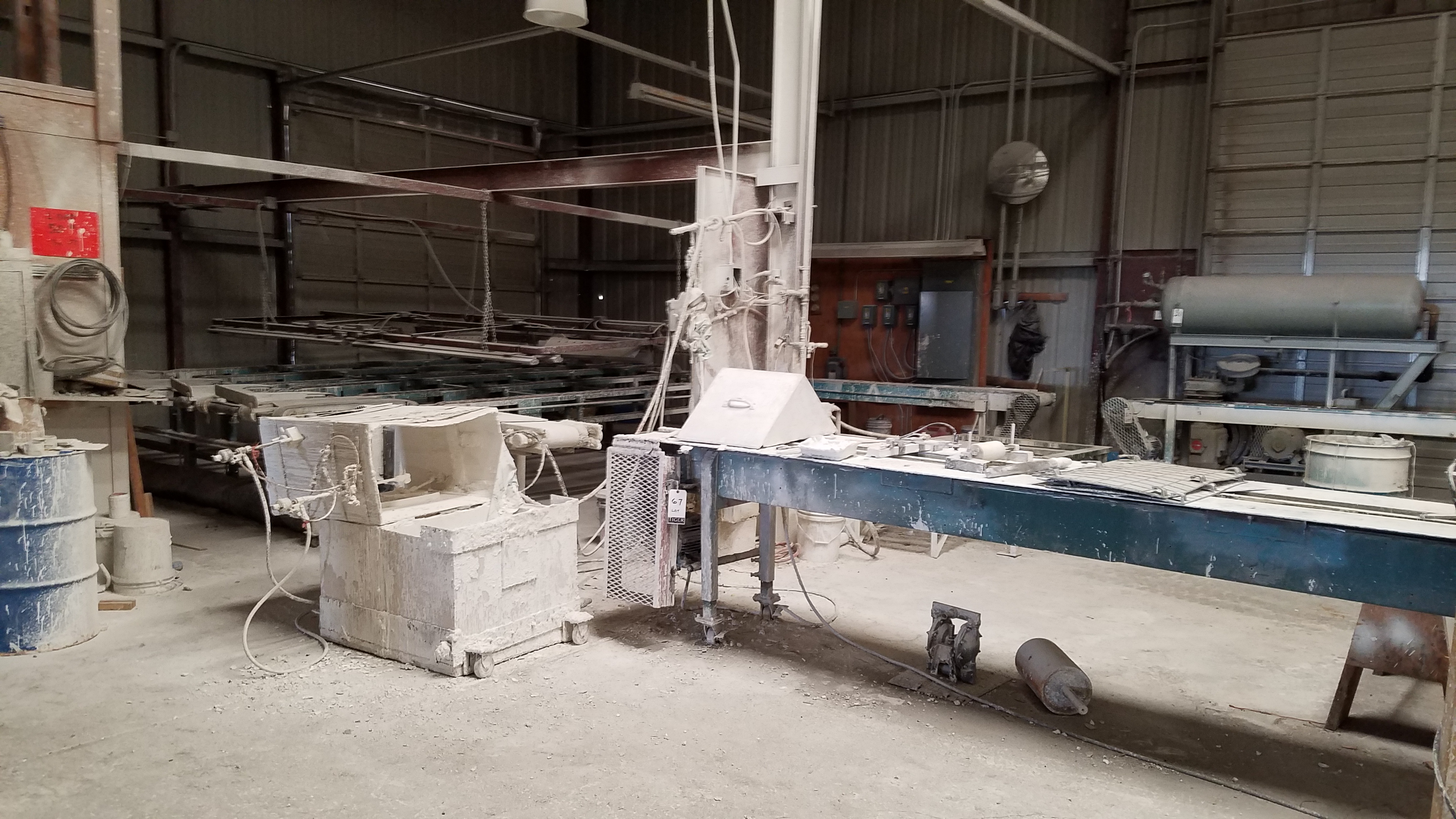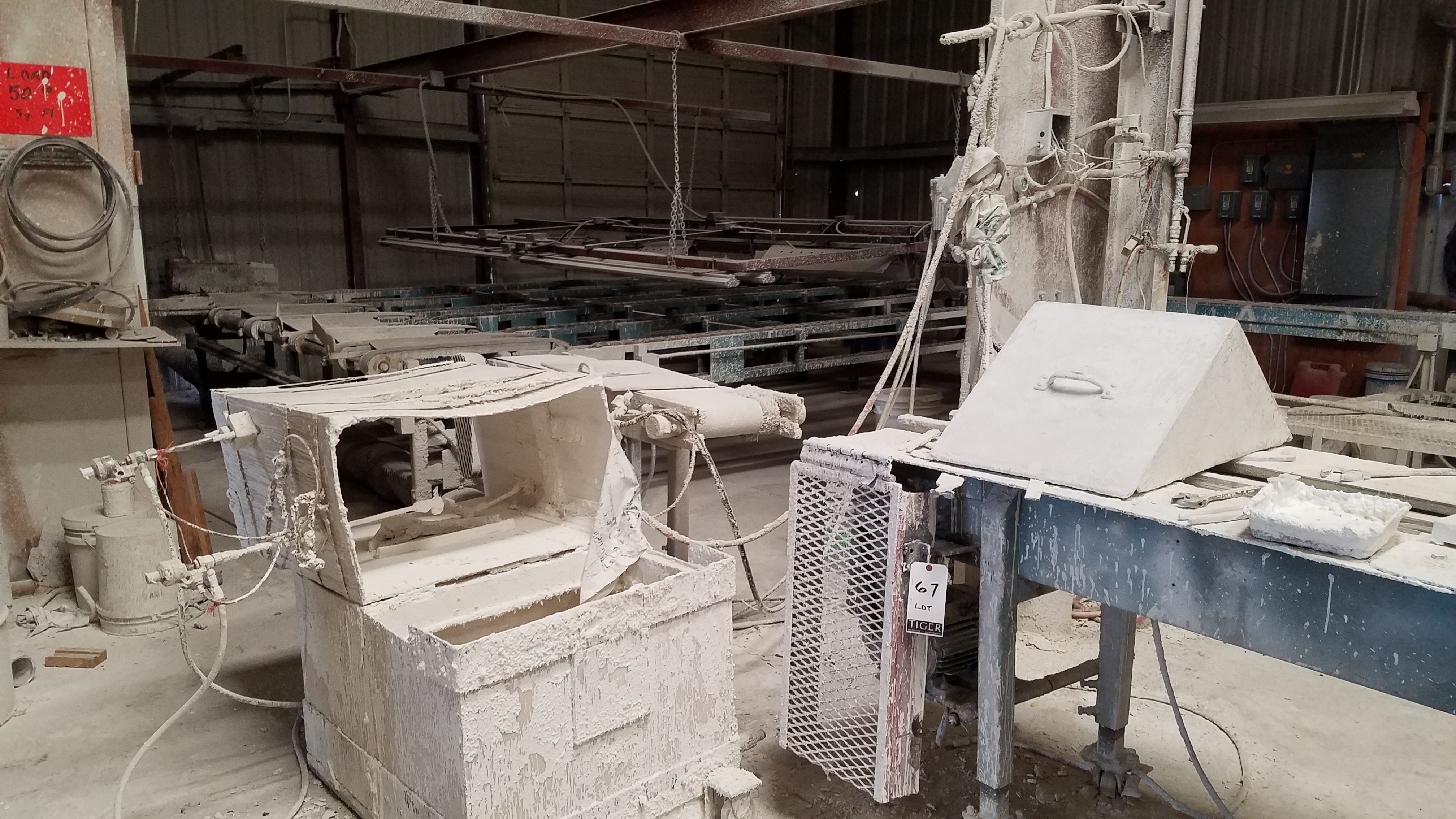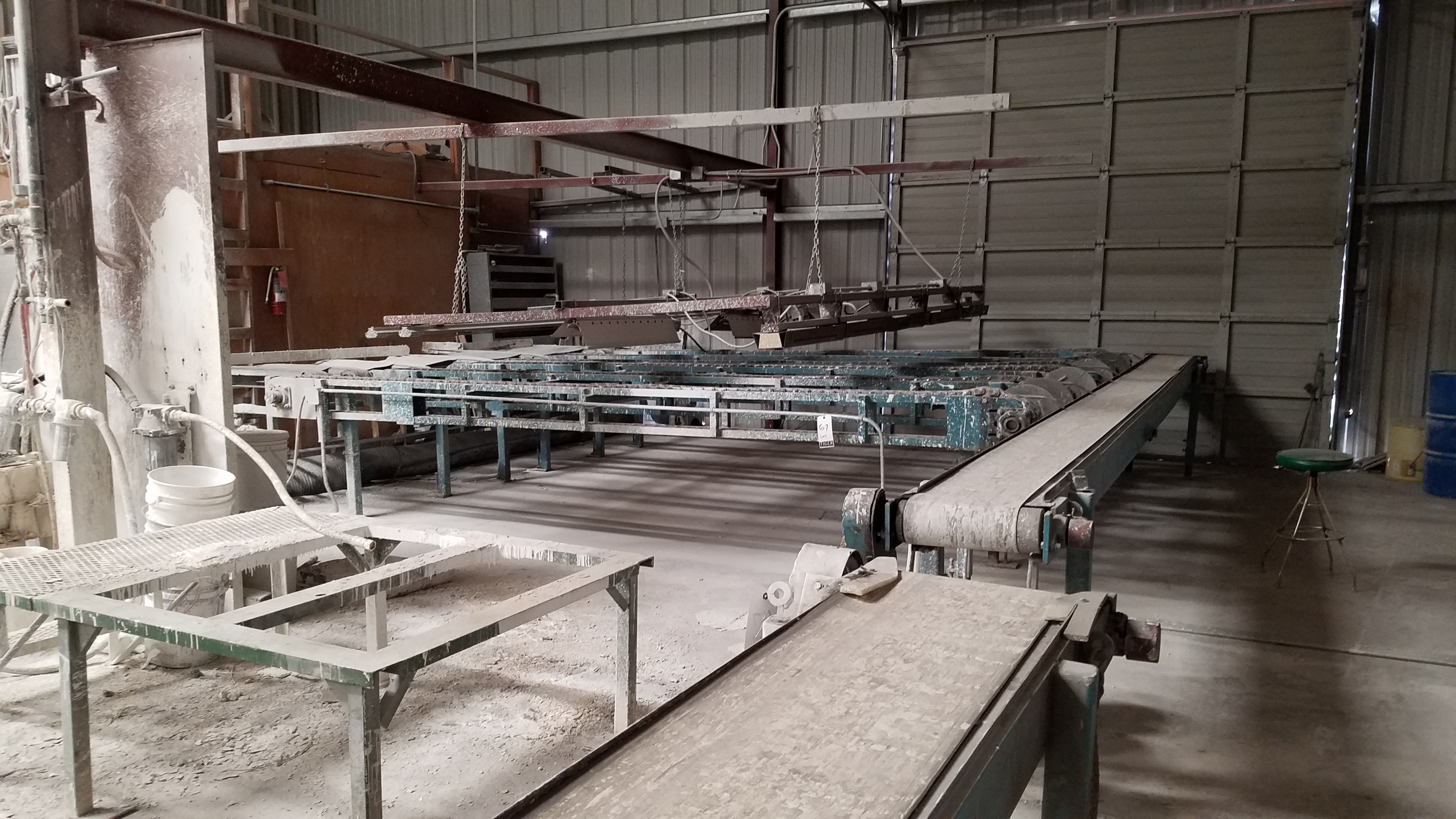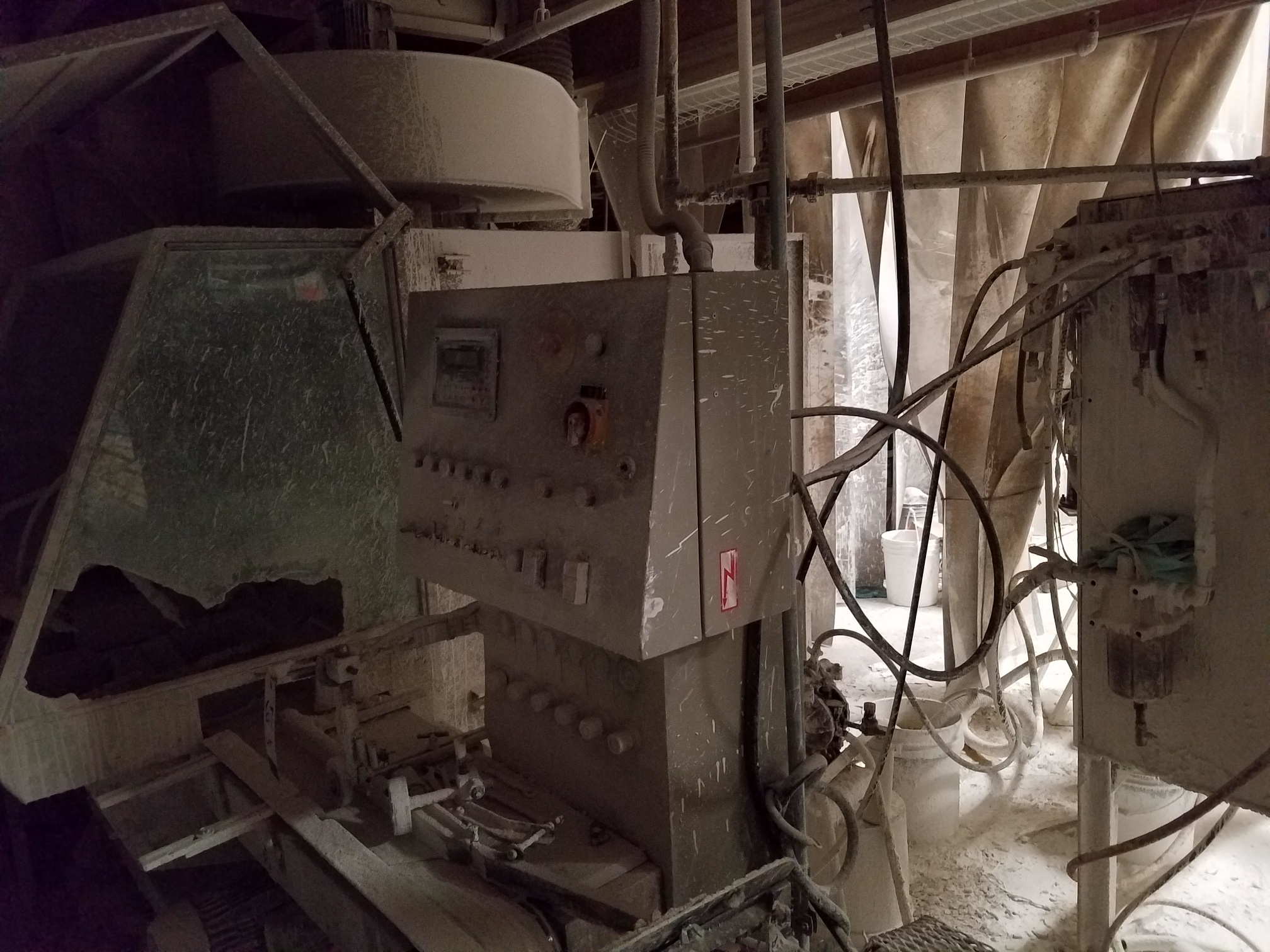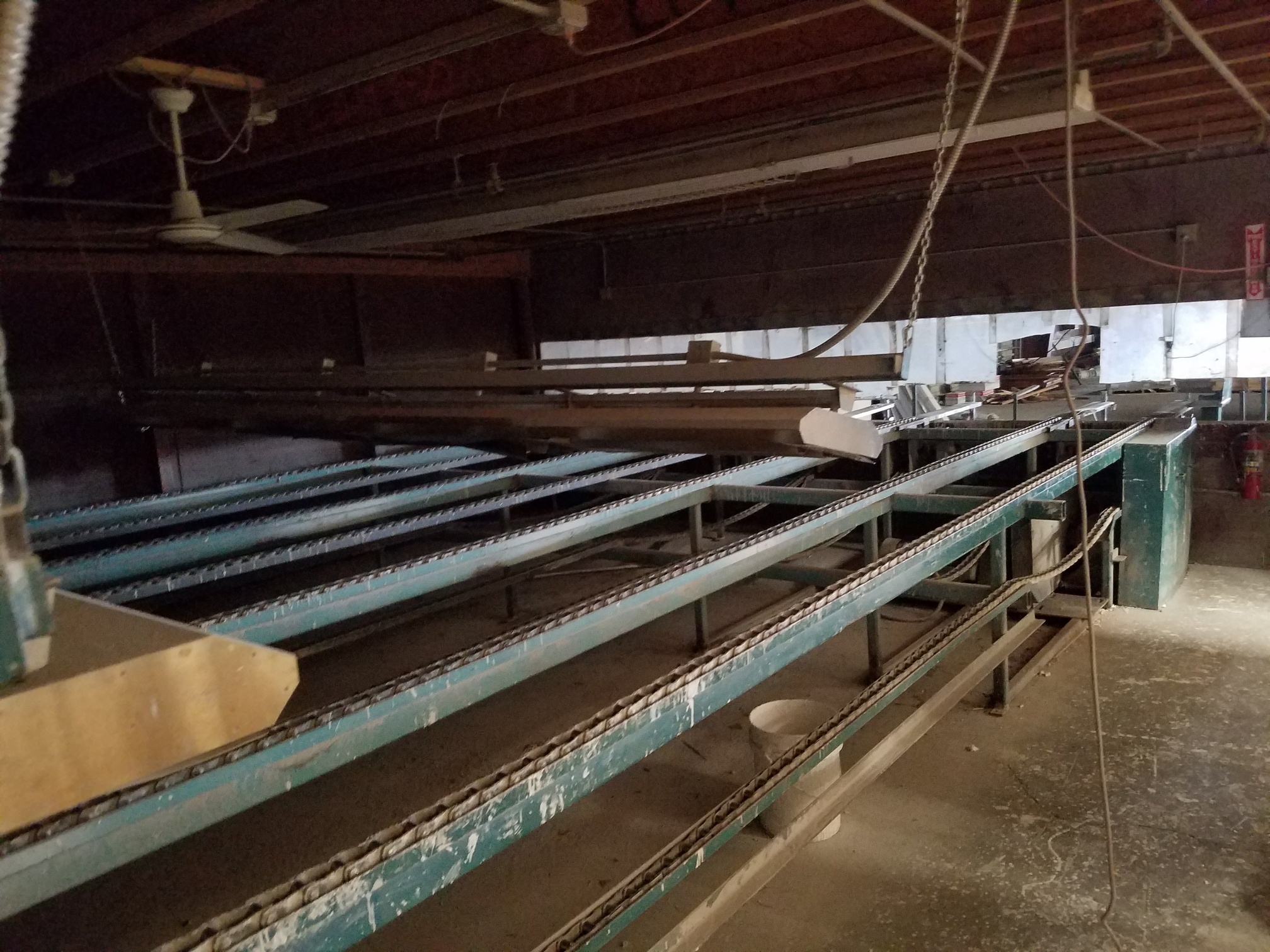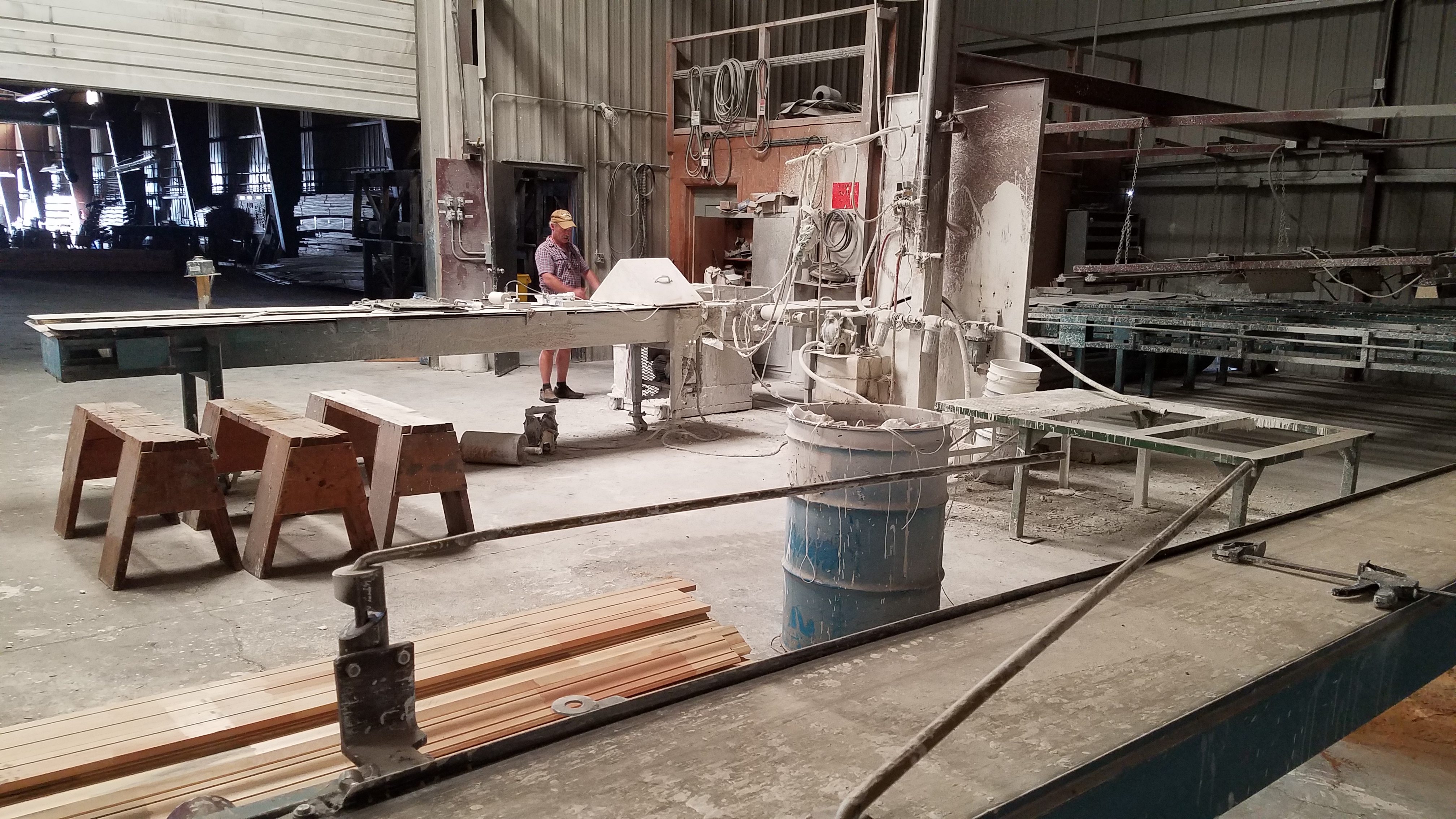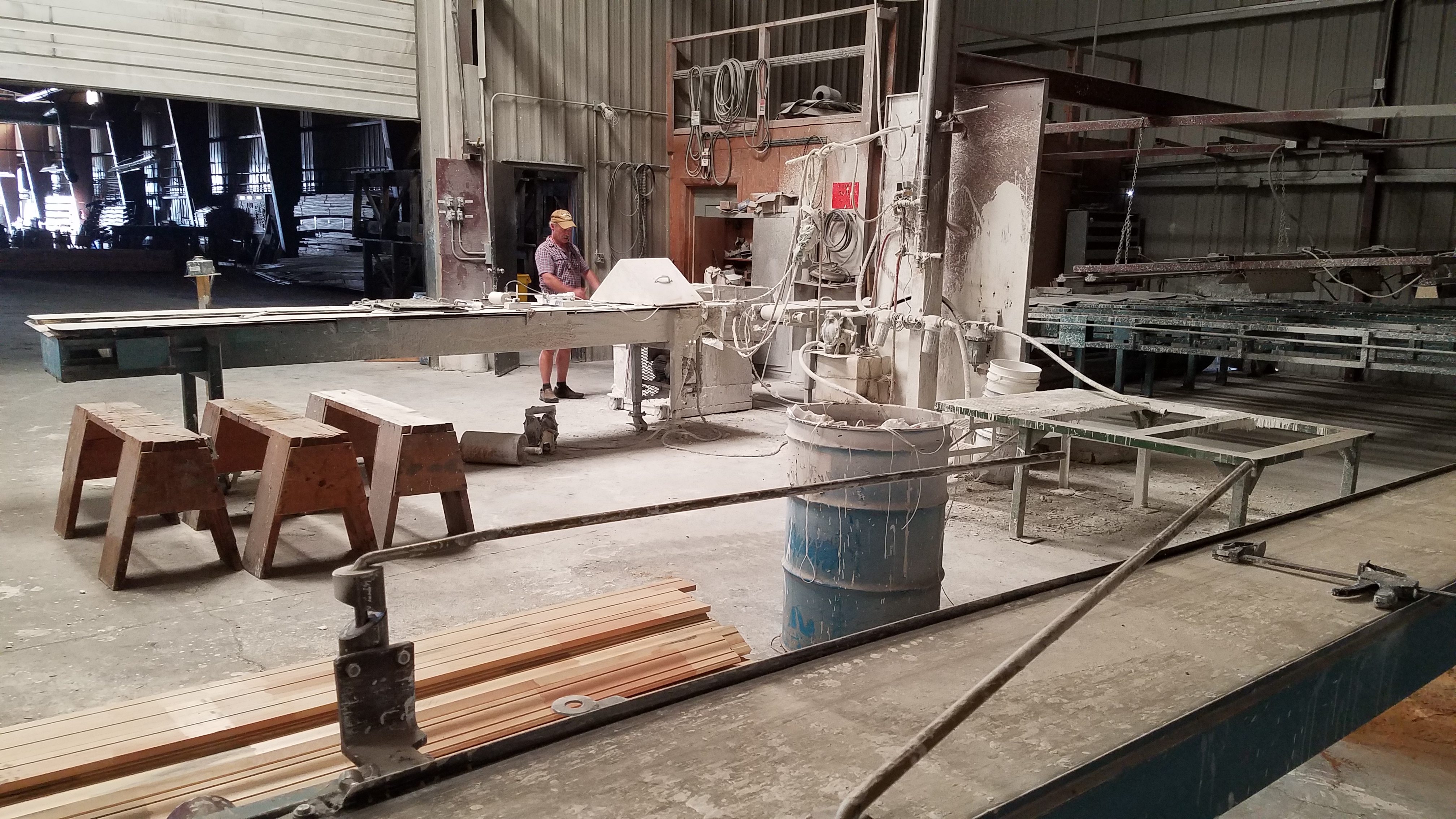 Prime Line
2 pass spray line
2 spray stations

2 lateral conveyors with infrared heaters
other conveyors as shown

24" width capacity

480 volts
Price: $ 5,000         FOB:  Oregon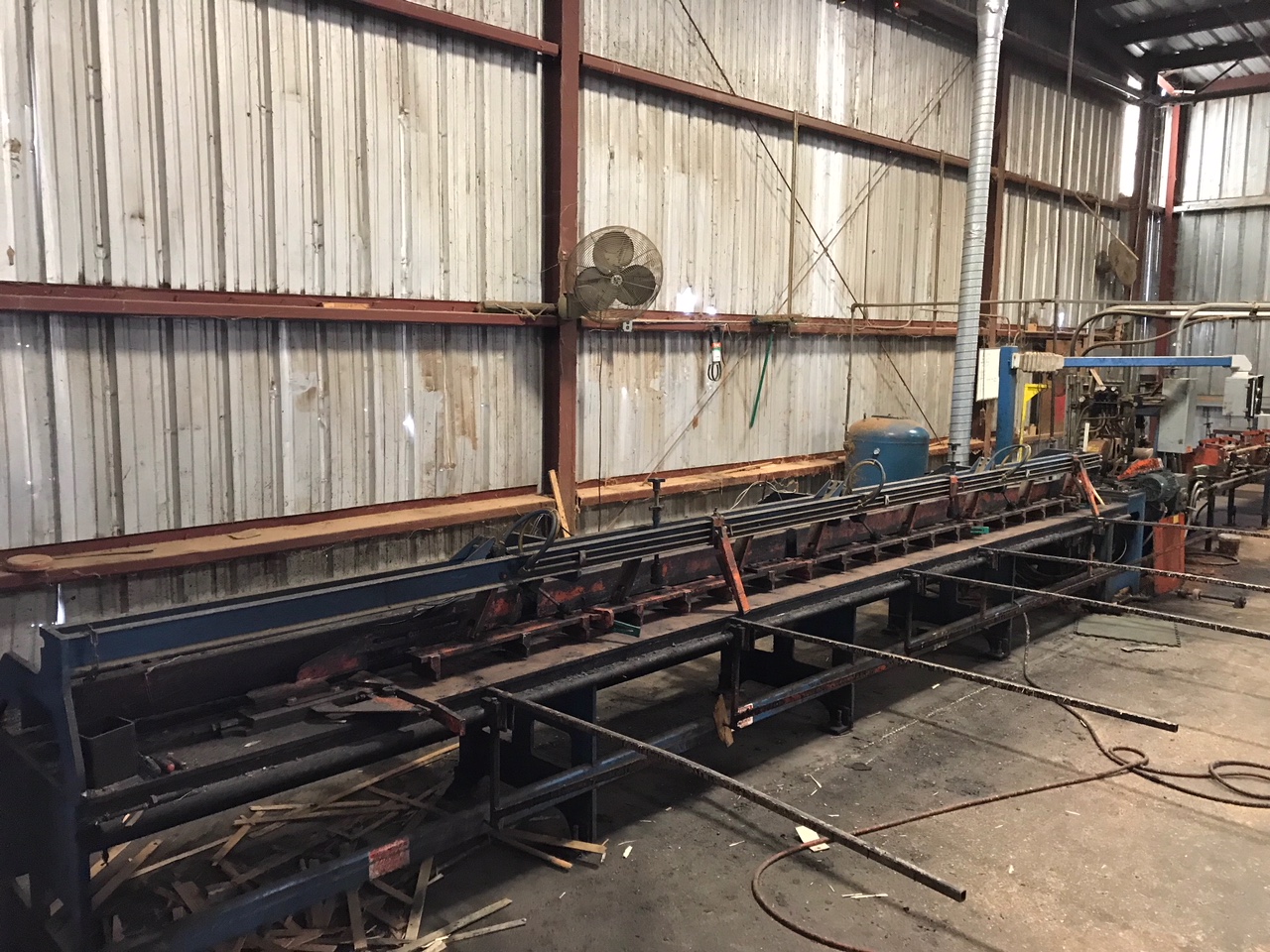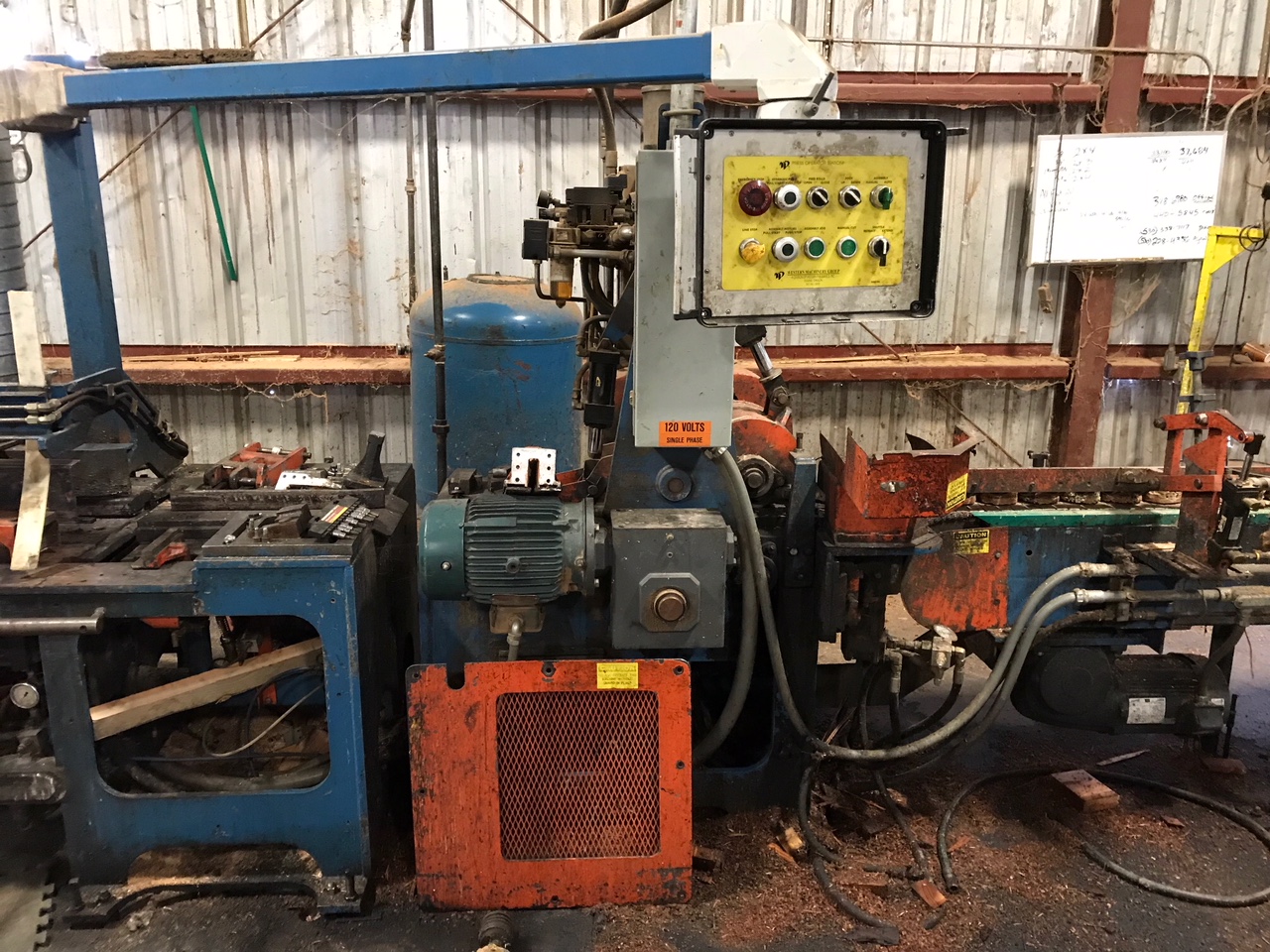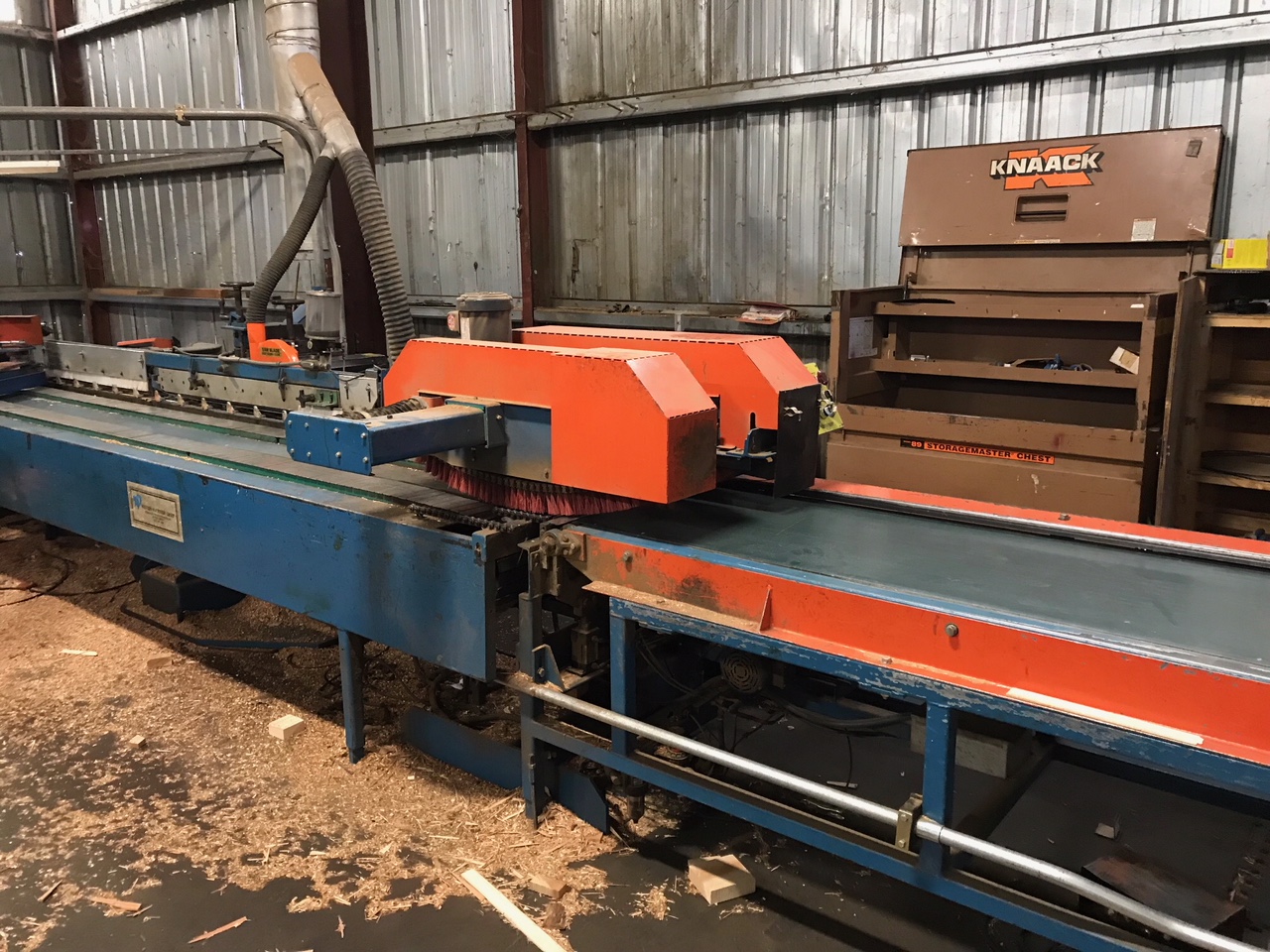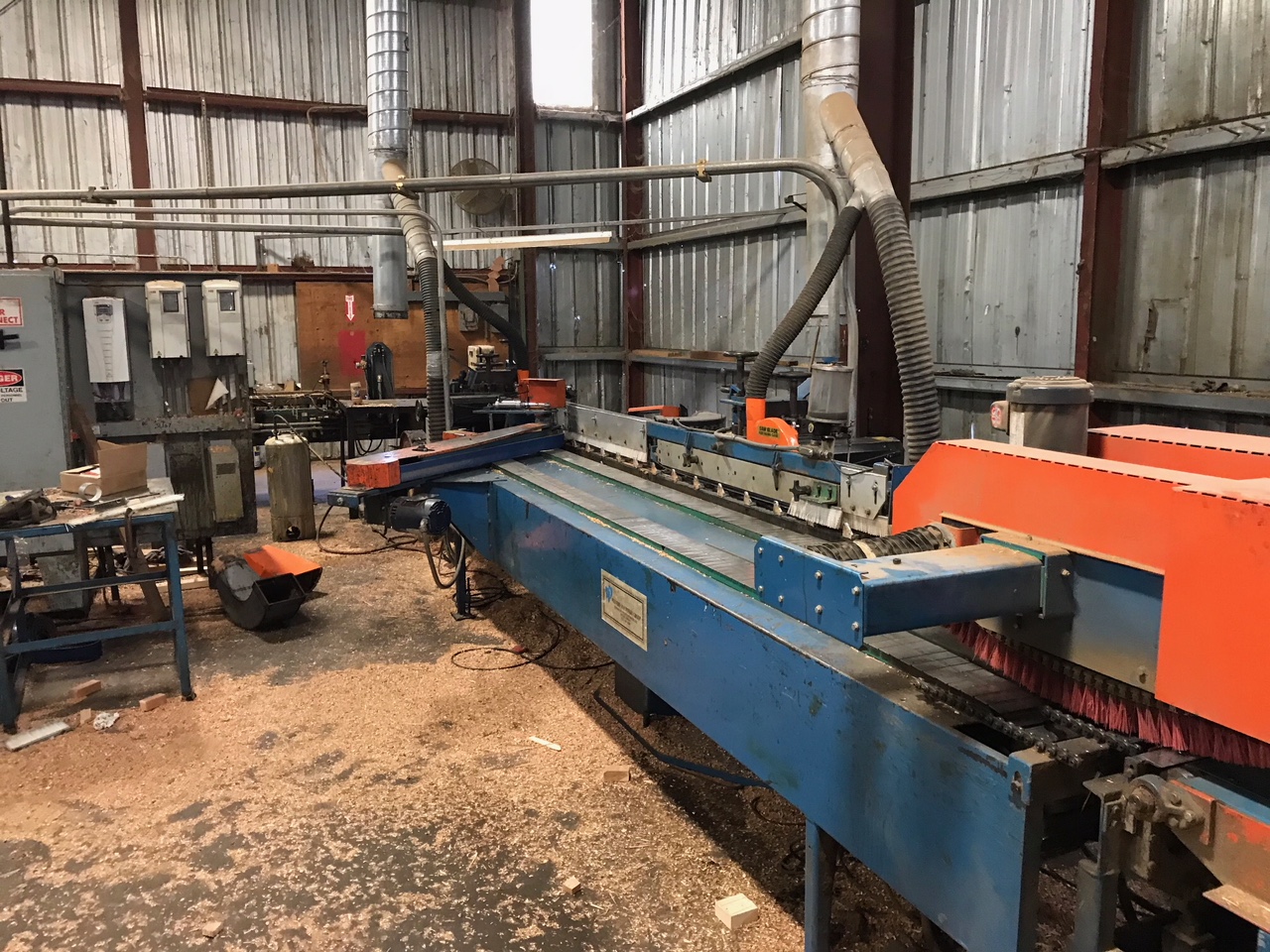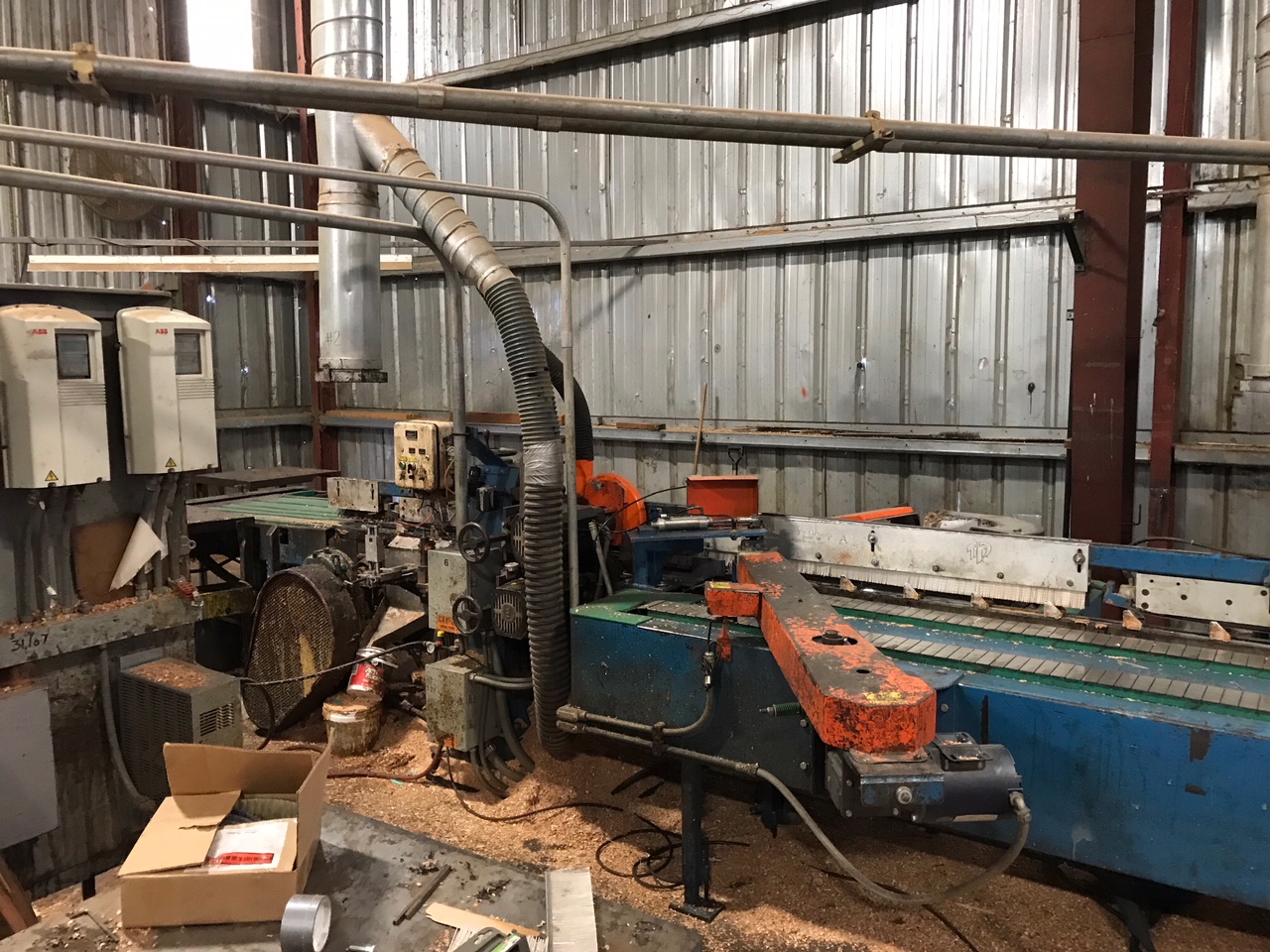 Western Pneumatics
Finger Jointer
SN: FJ-20305
Complete with Profile machine, Assembly machine, Board press, Press trim saw, Off bearing skids, Corner transfer, Assembly infeed conveyor.
Price: $ 120,000         FOB:  California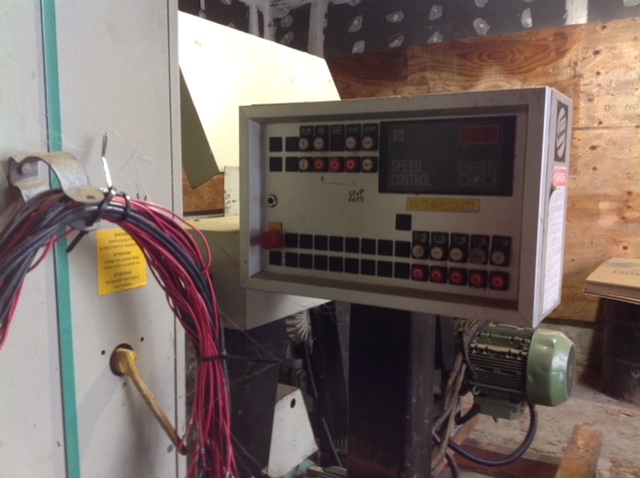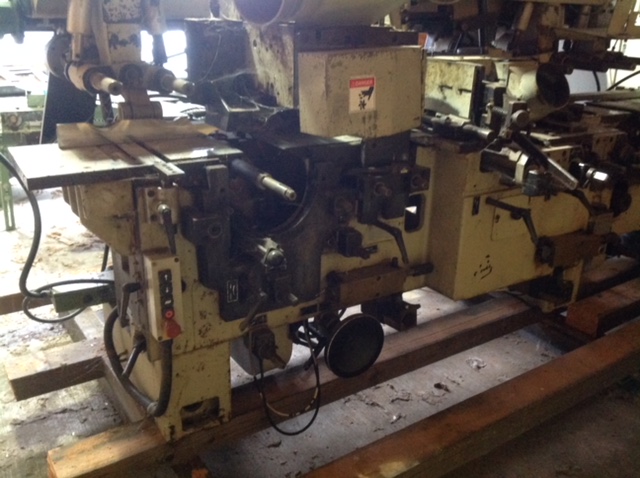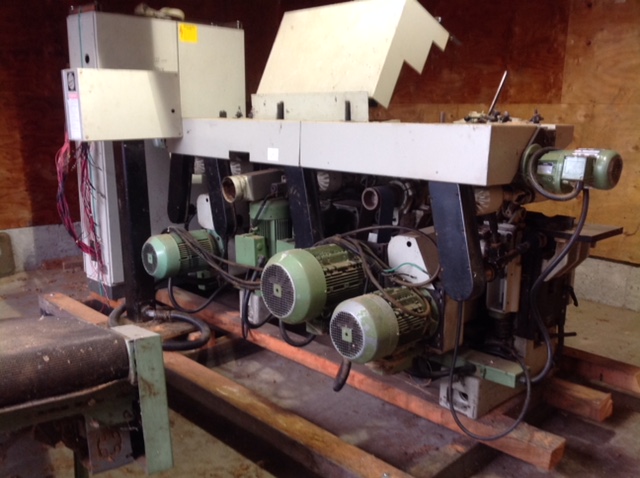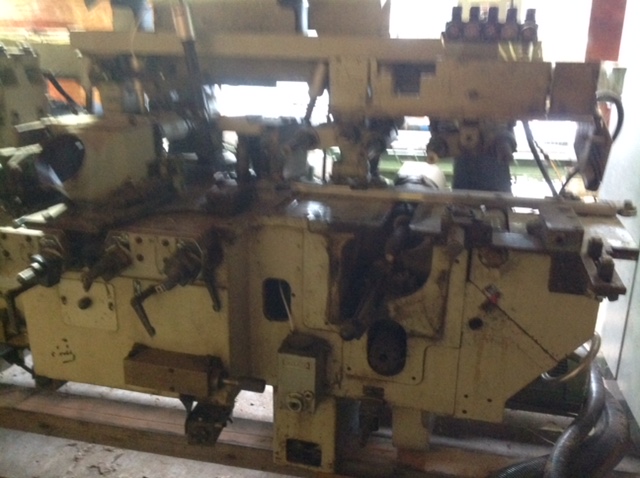 Wienig
Hydromat 22 AL
5 heads

bottom 20hp

right 15hp

left 15hp

top 30hp

bottom 20hp

Manufactured in 1995 

1-13/16" spindles

Tilting feed works.

250 FPM

Straight and pattern jointers included.

Extra universals.
Price: Price on Request          FOB:  Oregon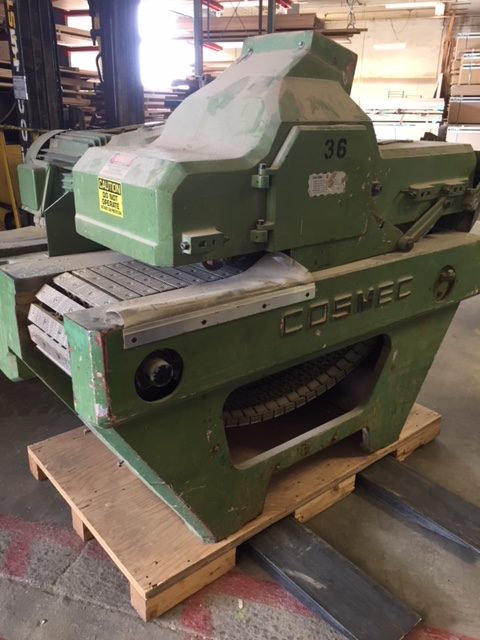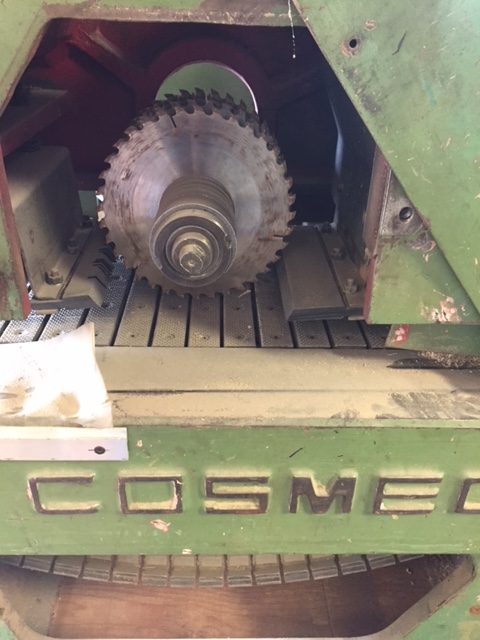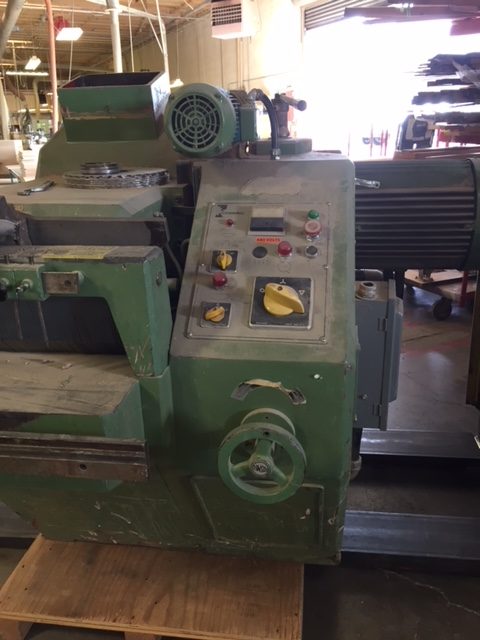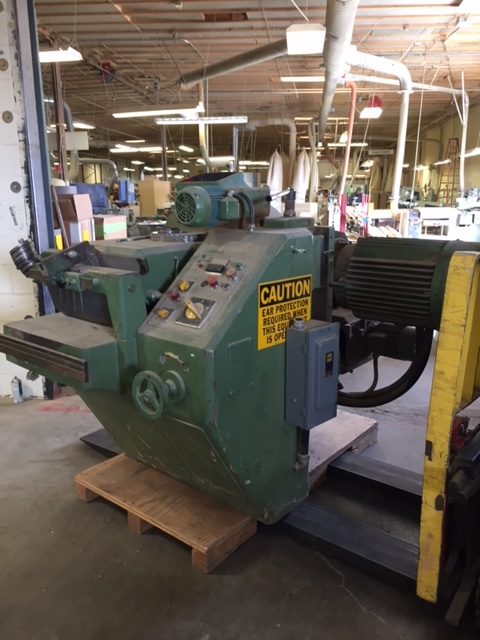 Cosmec
Rip Saw SM-300
Manufactured in 1981

12" rip capacity

14" saws

Feed speeds – 13-80 fpm

Max thickness 4-3/4"

40 HP – 480 Volt – 3700 RPM

W

orks Great, except chain oiler 

All manuals included.
Price: Price on Request          FOB:  Oregon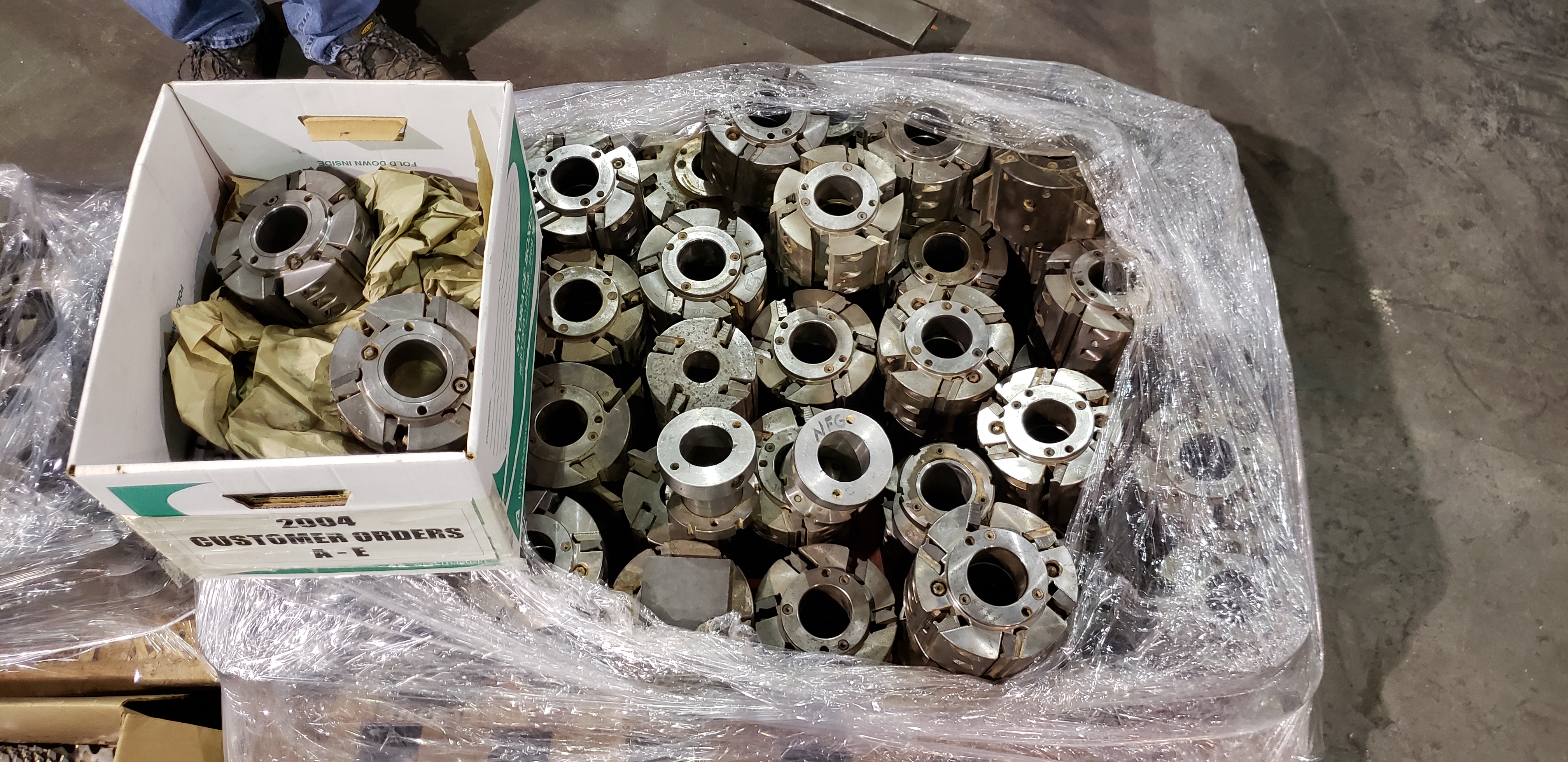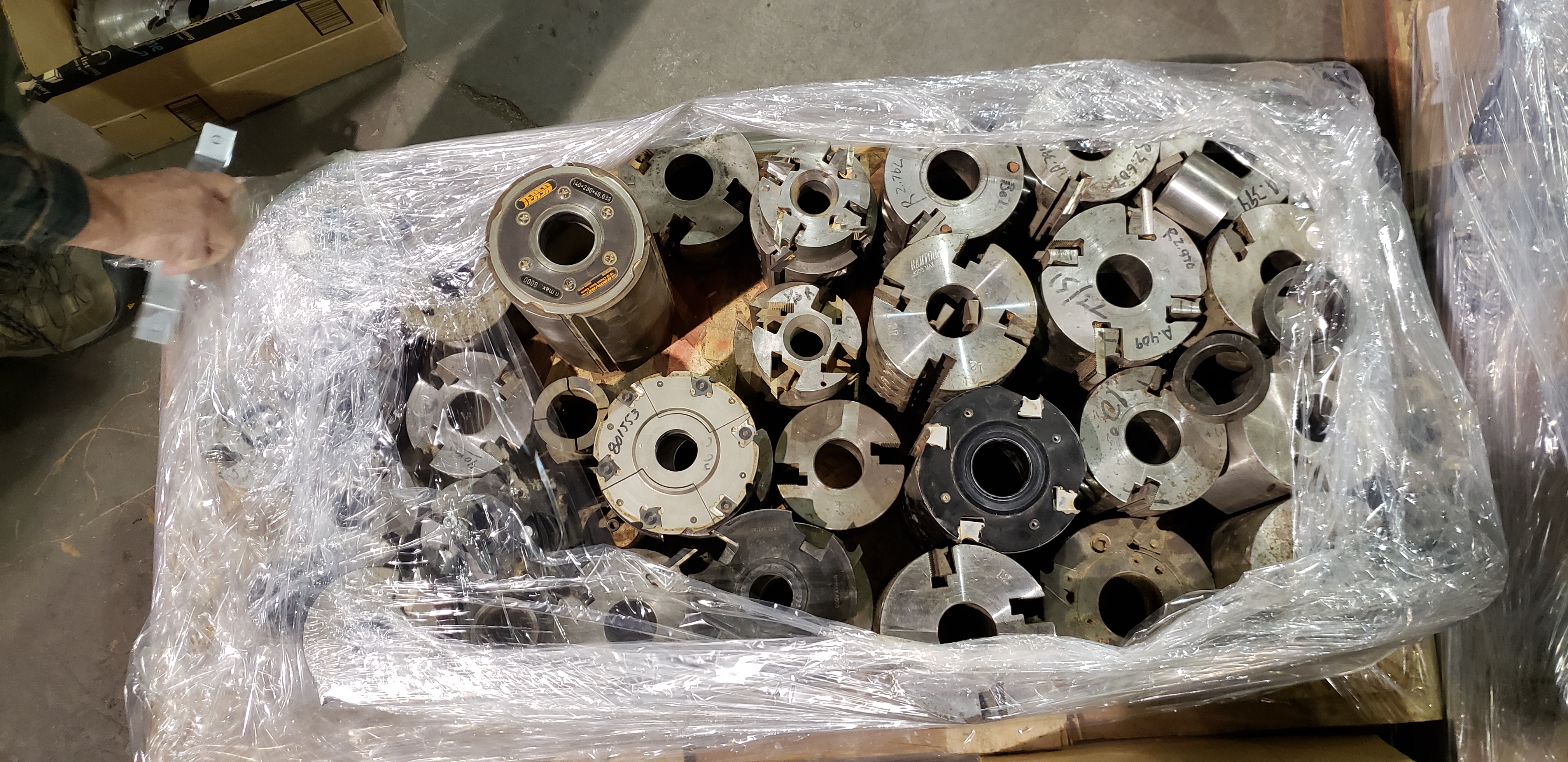 Used Hydrolock Cutterheads
We have a large selection of Hydrolock Cutterheads. Let us know what you are looking for, maybe we've got it.
Price: On Request
FOB:  Bend